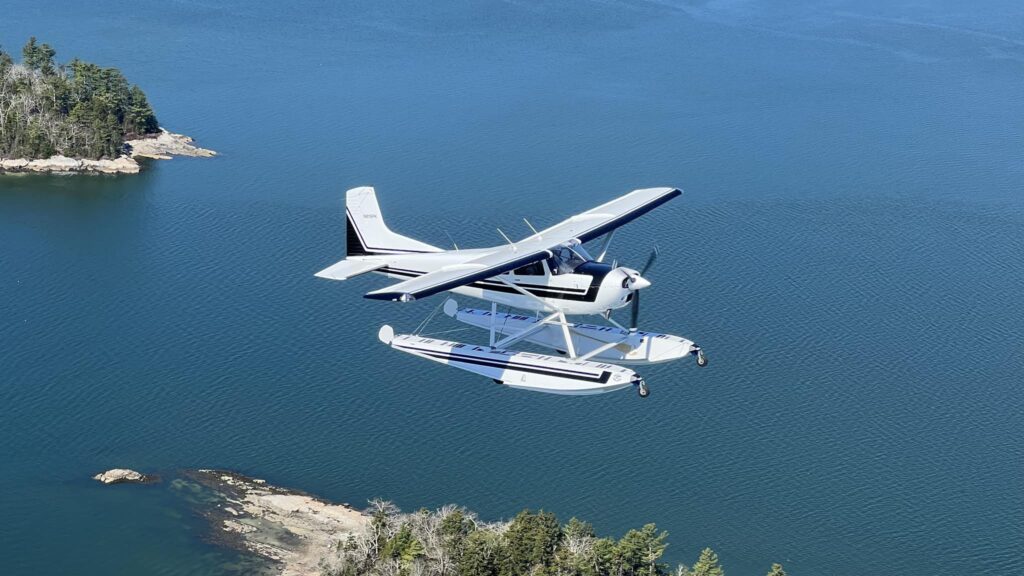 Did you know that we sell aircraft? From Cubs to Caravans, PK Floats has a wide variety of aircraft for sale. If you are considering buying or selling, give us a call today.
Building on Tradition.
PK Floats, Inc. is known for building tough, reliable and dependable seaplane floats. With a 66 year history in the industry, the knowledgeable staff at PK is focusing not only on building the best aluminum seaplane floats, but working one-on-one with our customers to ensure their satisfaction before, during, and after the sale. If you are a commercial operator, if you fly in rough water, if you operate at gross weight, if you want a float that will last 20, 30, 40 years or more, contact us to discuss if our floats are right for you.
Why Choose PK?
Lighter than the competition. Up to 80 pounds lighter in fact.
Deep-V Hull Design Greatly Reduced Pounding in Heavy Waves
Robust Construction; Thousands of Rivets and 2024 T-3 Aluminum Alloy Used for Maximum Strength
Heavy Duty Aluminum Keel, a full 1/2″x1/2″ cross section
Every Watertight Seam Sealed with 3M 5200
No Composites & No Structural Bonding = No cracked gelcoat, No Delamination, and No Catastrophic Failures
Color: Silver or White, or Custom Color Match
Traditional Solid Ash Maine Float Plane Paddle and Float Pump are Standard
Redesigned Heavy Duty Spreader Bar with shear web (2050A, 2250A, B2300, 3050A)
4 Hydro-Boosters Forward of Step
CNC Manufacturing (2050A, 2250A, B2300, 3000, 3050A)
Flat, Flush, No Slip Decks
No formed Skins for Easy field repairs using common hand tools
Large Water Rudders
External Water Rudder Rigging for Easy Inspection & Maintenance
Technical Support, Before, During, and After the Sale
"Synonymous with backcountry flying, float flying offers as much enjoyment as practicality. From recreational pilots to commercial operators, waterways become runways and thousands upon thousands of lakes, bays, rivers and ponds become accessible. As a company with a 65 year history building seaplane floats, float flying is very special to us and we take great pride in manufacturing quality seaplane floats. " -Levi Guimond, PK Floats